Bankruptcy Attorney in Long Island, New York
Personal & Business Bankruptcy Law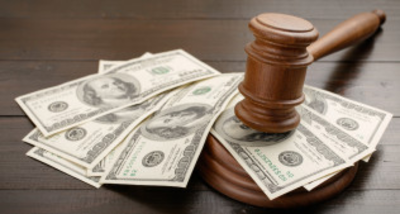 Are you concerned about losing your home or car because of your debts? If so, Edward Zinker, P.C., can help. Our personal and business bankruptcy lawyers in Hauppauge, New York, will help you manage your finances so you can avoid having to face bankruptcy issues in the future.
Personal Bankruptcy
If you find yourself in dire financial straits, bankruptcy might be a viable solution. That being said, there are other options that need to be explored. Many bankruptcy law firms employ a system of representation that is designed to pull clients into their office and then quickly push them out the door. That's not the case with the Chapter 13, 7 and Chapter 11 bankruptcy lawyers at Edward Zinker, P.C.
We spend the necessary time to explore your situation, and-with your input-formulate a plan to resolve your financial issues. Our attorneys will explain the various options, along with advantages and disadvantages, and then give you the counseling and advice you need to make an intelligent decision about your financial future.
We serve clients in Hauppauge, Long Island, and the greater New York City area in New York.
Business Bankruptcy
When you're considering filing for bankruptcy, you have to ascertain which form of bankruptcy to pursue, how to restructure your business, and where to cut costs. Our Chapter 7 and Chapter 11 attorneys help clients through these difficult proceedings.
First, our lawyers review your financial information. Then we determine whether Chapter 7 or Chapter 11 is the appropriate avenue for the company. Third, we do an in-depth analysis to see if it is possible to restructure leases and contracts, and lower other costs owed to creditors in order to devise a budget that will keep your business viable.
In addition to businesses, our Chapter 7 and Chapter 11 attorneys also represent secured and unsecured creditors, creditors committees, and landlords. We ensure creditors who are owed money get fair value from their debtors. In cases where workouts are applicable, we negotiate with your debtor in order to get you the largest return possible.
If you are in Long Island, Hauppauge, or the greater New York City, New York area, contact us to schedule a consultation.